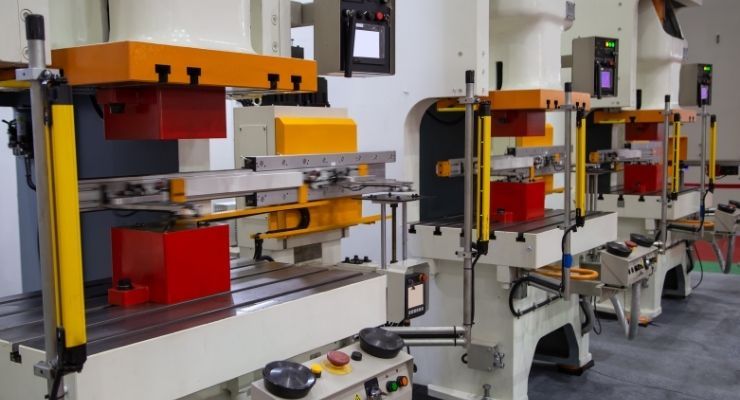 When someone mentions "hydraulics," what do you think of? Quite possibly, it's simply shorthand for auto hydraulics, where aficionados have modified their classic low riders to allow for adjustable suspensions that lift them as many as six feet off the ground.
Of course, there's more to hydraulics than just cool tricks with classic cars. The principles of hydraulics, whereby pressurizing an incompressible fluid distributes force, are applicable to numerous pieces of essential equipment. Here's just some of the machinery that uses hydraulic power.
Hydraulic Presses
Before we get to installing hydraulic lifts on cars, manufacturing automobiles wouldn't be possible in the first place without the powerful hydraulic presses on the assembly lines. Hydraulic presses handle injection molding, punching and even shearing in constructing our cars, so they play a part in almost every phase of assembly.
Hydraulics are equally important in disassembly—when our automobiles reach the end of their useful lives, hydraulic presses compress the disused parts. 
Magnets
When working out in the field, excavators sometimes have to work in some tight straits. When this is the case, connecting excavator attachments to a power source is not a feasible option. This poses a real problem when the attachment in question is an electromagnet for lifting and separating scrap metal.
Without electricity, how does the magnet do its job? The answer is with hydraulics. Hydraulic flow can give an electromagnet its magnetic field in lieu of a traditional power source by powering a generator. When you can't reach a power source or a big job has the traditional electromagnets all tied up, a hydraulic magnet can serve as a valuable backup to a demolition or construction arsenal. 
Heavy Construction Equipment
Attached to those magnets, you can find machinery that uses hydraulic power all across a construction or demolition site. Many of the cranes, excavators and bulldozers on site are often hybrid systems, using gas engines to power hydraulic pumps that, in turn, give them the power to do the heavy lifting their jobs require.
The impressive workloads that hydraulic equipment can take on with a relatively simple system make them an easy choice for construction crews.