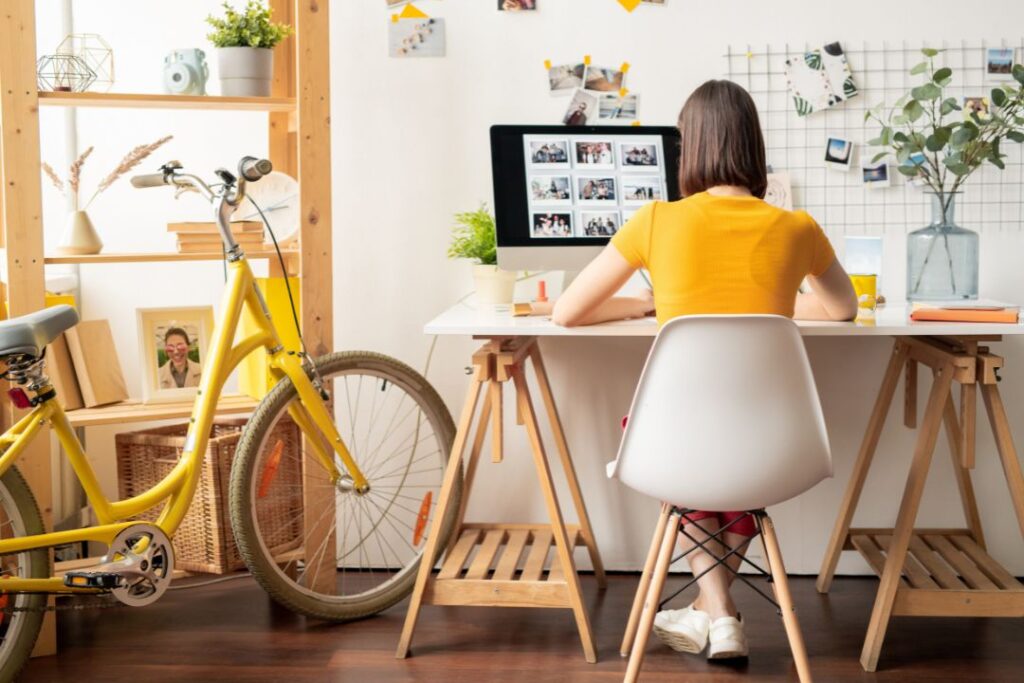 A remote worker's productivity hub is their home office. But without the right setup, your motivation levels won't soar. Crafting a functional and enjoyable workspace will help you feel motivated and productive throughout the day. Here are a few innovative ways to make your home office more productive.
Ergonomics Is Key
Comfort becomes a critical factor when maintaining productivity. The key thing to do now is to ensure your desk, chair and other office essentials promote proper posture and minimize strain. Invest in an ergonomic chair that adjusts to your body shape and supports good posture.
Let There Be Light
Natural light affects your mood, energy levels and productivity. Ensure your office space has many windows or a skylight to bring in natural light. But not everyone has a window in their office, and that's OK. You can supplement natural light with artificial illumination that mimics natural lighting to improve your mood, energy levels and productivity.
Colors That Inspire
Color psychology in the home office can determine your mood and energy. Using warm colors like red and yellow spark creativity and enthusiasm, while cool tones, such as blue and green, create an environment for focus. You can experiment with color through wall paint, accent decor or office supplies, such as folders and binders.
A Clutter-Free Space
A decluttered workspace minimizes distractions. Keep your desk clean and organized using file organizers, drawer dividers and labeled containers to store necessary items. Also, develop a strict decluttering routine at the end of each workday to create a fresh start in the morning.
Extend the Lifespan of Home Office Furniture
Investing in durable and well-made office furniture ensures longevity, saving you time and energy. Regularly maintain your home office furniture by cleaning and inspecting it for wear and tear. You can protect your furniture with covers, pads or coasters and repair any damages when necessary.
Remember to inspect your desk, office chair and your workstation regularly. You can extend the lifespan of your office chair by inspecting and replacing broken parts as quickly as possible.Improving your home office productivity requires little creativity. Making minor improvements, such as investing in ergonomic furniture and maintaining your office, can make significant differences. Implement these five innovative ideas for a more productive and enjoyable work-from-home experience.