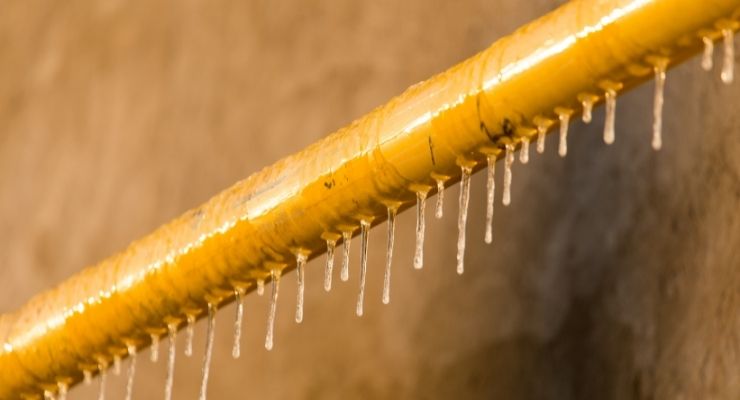 As beautiful as the season can be, winter comes with its fair share of storms and cold damage potential. Plummeting temperatures mean your pipes can freeze easily, causing them to expand and crack.
Fortunately, there are ways to prevent these water damages before they sneak up on you. Follow these tips for how to prevent your pipes from freezing indoors to avoid water damage this winter.
Insulate Your Pipes
Insulating your pipes is one of the best ways to prevent them from freezing during the winter. You can find specialty foam and fibers that attach to your pipes. Also, you can create your own insulating materials with spray foam or even towels in a pinch. Often, winter storms and plunging temperatures catch us off guard. So you may have to make do with materials around your home.
Keep Water Running
If you know that temperatures outside will dip ahead of time, try leaving your water running. Even a trickle of hot water can help keep the water moving and prevent your pipes from freezing. This isn't an effective strategy for long-term cold periods, as it can be wasteful. However, running water is useful for low, overnight cold periods or storms.
Keeping the water running isn't an option for vacation homes that experience cold weather while you're away. You may want to go as far as shutting off the water and completely draining your pipes to prevent freezing.
Monitor the Thermostat
When you leave your vacation home during winter, you may feel tempted to turn the thermostat completely off since no one's home. But this almost guarantees frozen pipes. Instead, set your thermostat to at least 55 degrees Fahrenheit to keep your amenities above freezing temperatures. Some heating systems can even connect to Wi-Fi so that you can monitor the thermostat in your vacation home while you're away.
Winterize
Winterizing is the process of renovating and optimizing your home for the cold months and temperatures ahead. If you haven't already, make sure to insulate your pipes and even consider adding insulation to your crawl space, attic, basement, and other areas where your plumbing might be. Leave cabinet doors and crawl space hatches open to promote proper ventilation to these colder areas of the home.
Harsh weather conditions can cause various winter damages to your home. But winterizing is one way to protect your pipes and prevent water damage. Now that you know the best tips for how to prevent your pipes from freezing indoors, you can protect your home from the issues and expenses that come with frozen pipes.