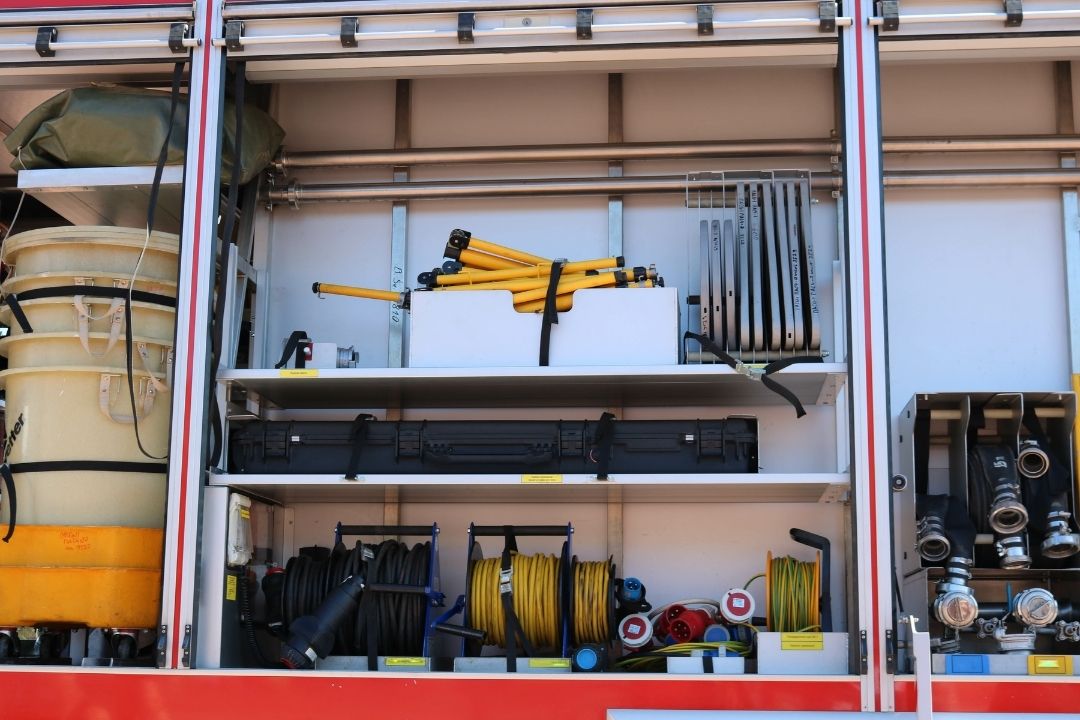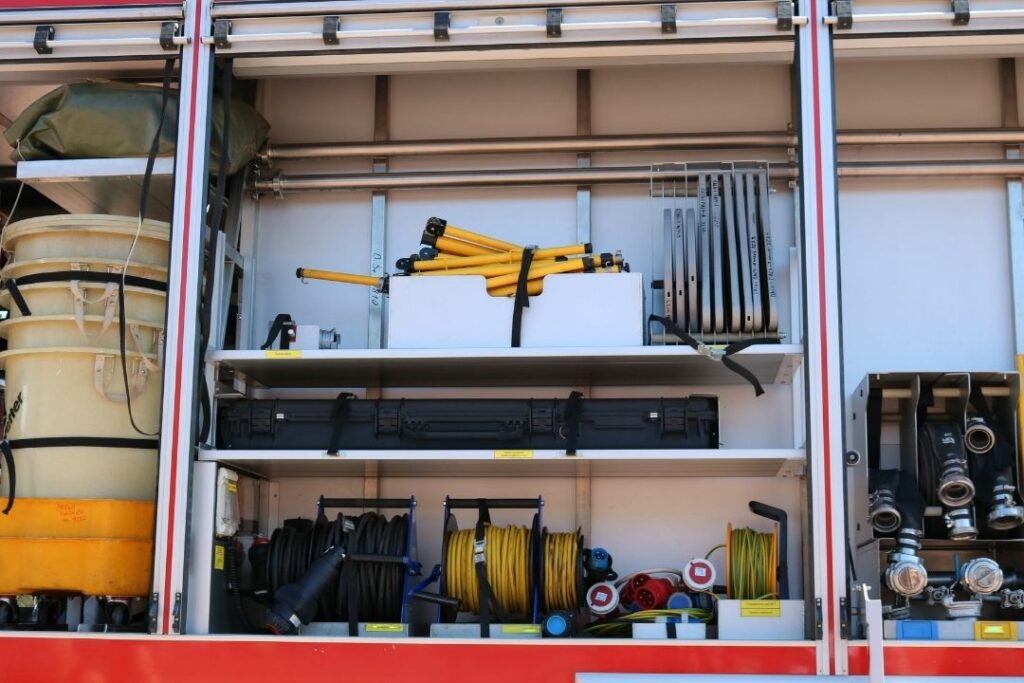 Fire apparatuses carry a wide variety of heavy equipment. Which is problematic when firefighters need to quickly respond at all times of the day. That's why proper storage and organization is key to a successful fire apparatus.
Anyone who oversees a fire department should learn how to improve storage inside a fire apparatus. You can use this guide into the overarching methods for improved storage.
Follow Efficient Storage Rules
There are many ways to improve your storage system. One of the best changes is learning all the rules for efficient storage. These rules tell you not to store heavy items on top. You should store items in spaces that fit their size as closely as possible. Also, always store your most used items near accessible places so that you can reach them without delay.
Dedicated Locations
By dedicating spots for storage, you can fit all the equipment you need in a fire apparatus. Creating spots for specific equipment helps keep the storage area consistent for firefighters. Additionally, you can leverage what you know about storage rules to create extremely efficient storage areas for all the tools you need. This also helps when you train people with new systems. They can count on the equipment being in the same place every time.
Storage Solutions
There are several types of truck storage solutions for firefighters. One of the best ways to approach storage is to buy aftermarket modifications. These modifications are amazing for improving storage areas, with many different styles to choose from. Some typical options include slide-out trays that help you use existing space and make loading and unloading easier.
Another common option is storage boxes that add space, as well as mounting brackets that help you store tools that are hard to store otherwise. These aftermarket modifications are some of the best ways to improve storage inside a fire apparatus.
These are some of the most common and efficient ways you can improve your storage in a fire apparatus without getting a new vehicle. Using these methods can achieve great results for the safety of your firefighters and anyone they're helping.