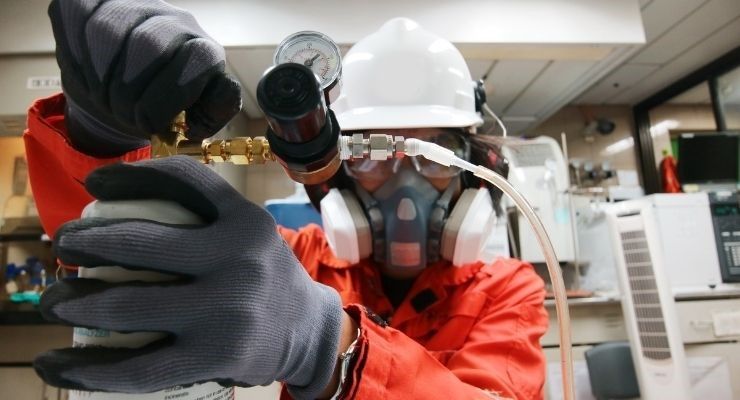 Many types of equipment rely on calibration gases. This is a gas or gaseous mixture that is procured to a specification that will properly calibrate gas readers and other similar equipment. 
This gas product is critical for important tools to be able to take accurate measurements. This means finding the right calibration gas and manufacturer is critical for your operations. Learn how to choose the right calibration gas by reading below.
Understanding gas detectors
There are a couple types of gas detectors used for reading gases. The main difference between them is their sensors. One version is a single gas detector and the other is a multi-gas detector. If you're calibrating a single gas detector, then you will need purified single gases. This will restore it to the accurate levels it should be reading at. Examples of gases used to calibrate single gas detectors are methane and iso-butane. To calibrate a multi-gas detector, you will need a specialty gas. This is generally a customized 4-gas mixture that is blended at the correct concentration for the sensor.
Gas purity
The production of any gases must adhere to the established gas standards' accurate reference point in order for them to function as proper calibration gases. In order to procure analytical gases, pure gases are required that follow the standards that the industry has specified. An example of the measurement standards is nitrogen. Nitrogen, if being used as a calibration gas, needs to have a purity measuring at 99.995%. When you are choosing a calibration gas, make sure it always measures at the proper purification standards level.
Calibration gas quality
When looking into how to choose the right calibration gas, quality is a detail that's vital to remember. The gas quality will affect the stability and safety of the product. For accuracy in the laboratory and manufacturing processes, the qualitative analytical measurements must be accurate. Gases procured improperly could ignite and explode easily, presenting a significant risk to your staff and property. Make sure the gas product you're purchasing holds a certification that it's been manufactured gravimetrically and is traceable to the National Institute for Standards and Technology (NIST). Another detail to consider is the expiration date of the gas. If it's expired, any calibration from this gas will most likely be inaccurate.
Customizing Gases
There are different types of calibration gas for different uses. If you are using calibration gases in environments such as laboratories, manufacturing, a research institute, or a university, you will likely need some form of customized gas mixture for your exact purposes. Quality calibration gas manufacturers will offer the option of customized gas mixes procured for many specific applications. You can contact a manufacturer and give them the specifications you need for the gas, and they will be able to mix it to the correct level.