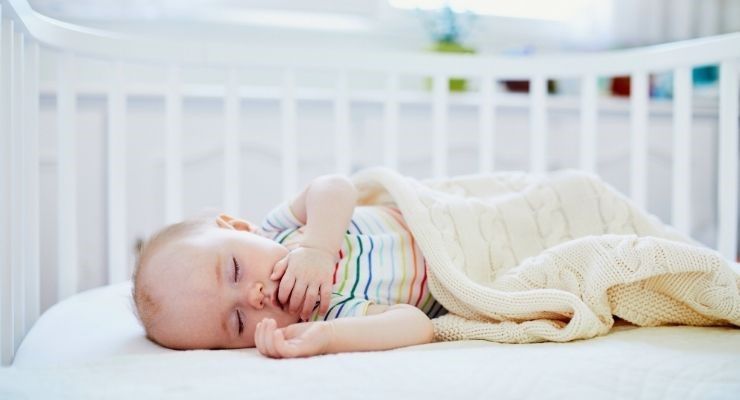 New parents get a reputation for being frightened of almost everything. Motivated by the fierce love for their child, they prowl around the house, looking for anything that could cause their little one harm. 
While you can't protect your child from everything, knowing where the hidden household dangers for babies are can help you remove them. Then you and your baby can rest a little easier.
Improper bedding
When your baby first comes home, they will typically be in your arms, a car seat, or in their crib. This is nice for you as a parent because that means there are relatively few household hazards your baby will face.
However, parents should be careful what they put into their baby's crib. Items such as baby bumpers, blankets, pillows, and stuffed animals can pose suffocation risks. When choosing crib bedding, try to stick to a sleep sack and little else.
Accidental choking or poisoning
As the months pass, your baby will become more explorative. Even though they can't travel too far from your side, they'll still try to thoroughly examine everything in front of them. Mainly, by putting things in their mouth.
As a parent, you should be careful not to leave anything you don't want your child to put in their mouth within their reach. Especially be wary of pills, batteries, and detergent pods.
Unanchored furniture
Once your child starts toddling, exploration really takes off. Cabinets will be opened, bins searched, and drawers climbed. This point is especially noteworthy.
The weight of a child climbing on the furniture can easily knock it off balance, sending it falling on top of them. You can't always stop your child from exploring, but you can keep them safe by anchoring furniture to the wall or ground to ensure it won't fall over.
The goal of this list isn't for parents to live in fear that every object in their house will hurt their baby. But if we can be aware of our environment and how things in that environment can potentially impact our children, we can avoid many major disasters.