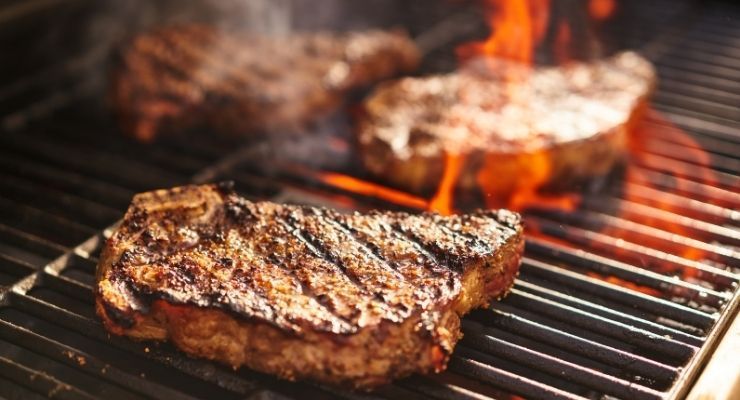 Few things shout summer louder than firing up the grill at a backyard barbecue. Everyone loves spending an evening outside with friends and family while you regale them with your skills while rocking an apron.
With the grilling season quickly approaching, here's a quick look at the best reasons to grill more often.
Grilling Is Healthier
Everybody is looking to get healthier—and we can start with the food we eat. Grilling on the barbecue allows fat to drip off, leaving the diner with a leaner piece of meat. Grilling also seals in the flavor, allowing you to use fewer sauces and condiments that add excess calories.
Different Meal Options
Another one of the best reasons to grill more often is that you can choose from a wide selection of food. Beef, pork, and poultry all feature a wide range of cooking methods and options you can use to prepare the food. Along with the different meat varieties, you can also prepare other dishes, such as vegetables, pizza, and quesadillas.
Social Event
Cooking for friends and family can be a treat, but performing the work in the kitchen can isolate the person preparing the food. But this isn't necessary when you grill due to the social nature of the activity. Once the smell of the food on the barbecue hits people's noses, it won't take long before a crowd gathers to offer advice and help the grill master avoid the common grilling mistakes for steaks and other meats.
Less Cleaning
One significant benefit of grilling is the ease of cleanup compared to the kitchen. Using the grill instead of pots and pans means only needing to scrape the grill before putting it away. This means you can spend more time with your family and friends instead of slaving away to prevent stuck-on food particles.
Spending Time Outside
The final reason to consider grilling is getting to spend more time outdoors. Even when standing around a flaming grill, you still get the benefits of being outdoors, including stress relief, increased energy, and crucial exposure to vitamin D. Top this with the fact that being outside provides a natural boost to your mood, and it becomes challenging to come up with a reason not to prepare your next meal on the grill.