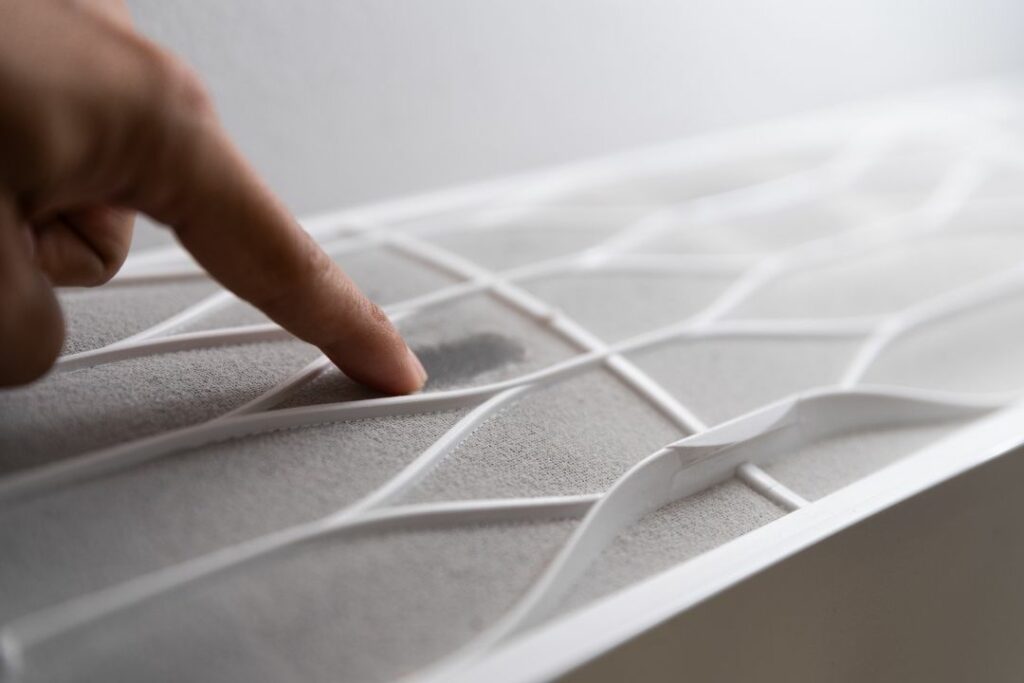 Did you know that the air quality within your home affects your health? Various substances in your surroundings enter your lungs when you breathe. Numerous particles, often smaller than the eye can see, occupy and travel through the air. These include dust particles and airborne toxins.
Many of those air pollutants can cause severe and varying reactions in different people, especially affecting those with respiratory issues. One way to improve your indoor air quality is to add air filters to your ventilation systems. Here are some of the different types of air filters to consider for your home that will help clean your air and keep you healthy. 
HEPA Filters
High-efficiency particulate air (HEPA) filters reign among the most used and efficient air filters in air purification. Like nets, HEPA filters trap a range of small particles, including dust, pollen, and bacteria, without disrupting the airflow. They commonly consist of a plastic structure made of polypropylene. Sometimes, they get combined with fiberglass to strengthen the filter's durability and add another filtering layer to their framework.
Activated Carbon
Some of the most harmful air pollutants in homes are volatile organic compounds (VOCs). Certain chemicals in products and building structures leak gases like VOCs from their chemical components, polluting and decreasing your air quality. Activated carbon or charcoal filters mainly function as combatants to those gases and strong odors.
As the gases come in contact with the filter, the carbon molecules trap and collect them on their surfaces. Activated carbon has a rich history of filtering. People have often used it to filter out bacteria and small particles from water. However, activated carbon can't block small particles like dust and pollen without a chemical reaction with water. 
Ultraviolet Light Purification
Ultraviolet (UV) light is a popular type of disinfectant. It appears in numerous forms and products, ranging from acne face masks to screen sanitizers. In order to use UV light as an air filter, you need a UV disinfection accessory for mini splits and other home ventilation systems.
UV light purification uses UV-C electromagnetic waves to penetrate and break down small particles. Unlike most air filters, UV light purifiers and disinfectants destroy air pollutants rather than simply capturing them. 
Electrostatic Filters
Electrostatic filters work similarly to generic air filters but with an added component to their structure. They use static electricity to attract and trap air pollutants, which they then store in the filter. Electrostatic filters capture all kinds of small particles in the air, including dust, pollen, bacteria, and other allergens. However, like most filters, they don't combat odors and gas pollutants.
Other types of air filters to consider for your home include pleated filters (some of the cheapest filtering solutions), fiberglass filters, and washable filters. Adding some form of air purification to your home and appliances adds extra safety measures to ensure the wellness of your health. Homes should be safe and comfortable places. Better indoor air quality comes with less risk of contracting certain diseases and respiratory issues, protecting you and your loved ones within your home.