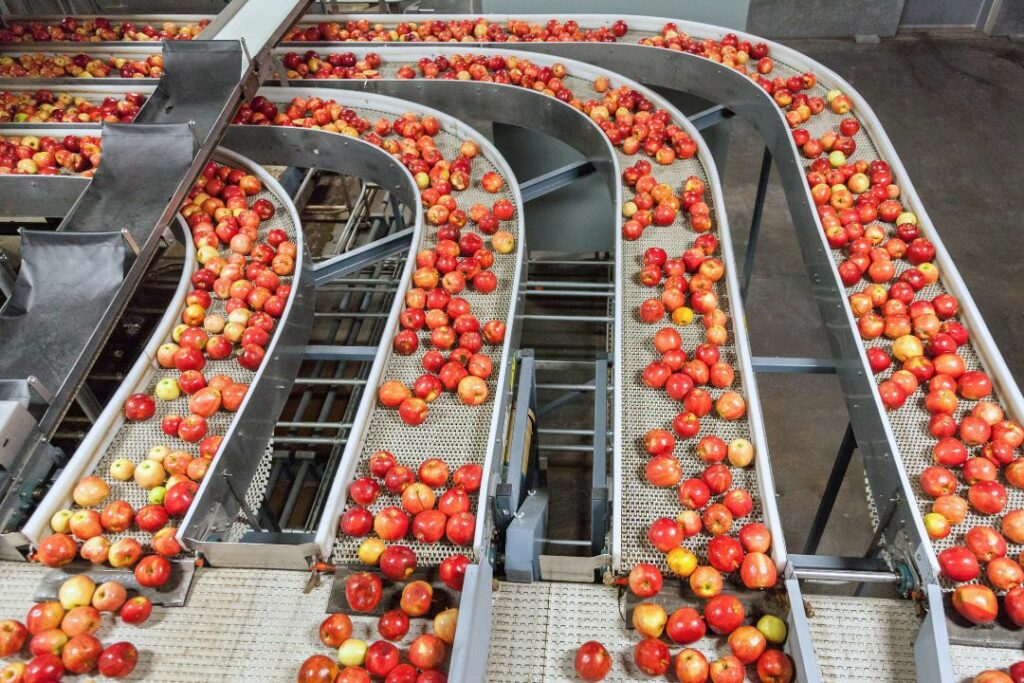 Conveyor belts have various uses in food manufacturing, from transporting raw materials to packaging finished products. It's essential that these belts remain clean and free from contamination. Stay updated with the latest trends in conveyor belt cleaning methods to improve your food manufacturing operations.
Manual Cleaning Techniques
A common approach to cleaning conveyor belts is through manual techniques, such as brushes and handheld scrapers. While these methods can be time-consuming and labor-intensive, they provide a low-cost option for small-scale operations. They can also be beneficial for accessing hard-to-reach areas where bacteria may hide.
Automated Cleaning Systems
Rotary brush cleaners provide a more automated and efficient solution for conveyor belt cleaning. These systems feature motorized brushes that move along the length of the belt while spraying a sanitizing solution onto its surface. This approach ensures a large amount of debris is removed continuously, reducing machine downtime and potential food contamination.
Water-Based Belt Cleaning Systems
Water-based cleaning systems are ideal in many food manufacturing environments. Using low or high-pressure water jets allows for thorough cleaning while eliminating pathogens and biofilm that can contaminate food products. This is an excellent way for manufacturers to manage food allergen risks in their facilities.
Dry Steam Cleaning
Dry steam cleaning is another innovative and effective method for cleaning conveyor belts in food manufacturing environments. This approach combines high-temperature, low-moisture steam and mechanical agitation to remove stuck-on debris from conveyor belts. The steam's low moisture content reduces the risk of mold and bacteria growth, making it great for food safety.
Dry Ice Blasting
Dry ice blasting is an emerging cleaning method that offers a non-abrasive, non-toxic, and environmentally friendly solution for food manufacturing facilities. This technique requires a worker to blast high-velocity dry ice pellets onto the conveyor belt surface, effectively removing dirt, debris, and contaminants without damaging the belt material. Dry ice sublimates upon impact, leaving no residue or waste. It is an ideal choice for maintaining cleanliness in food production environments.
Utilizing one or more of these methods, in combination with regular maintenance checks and inspections, can keep your facilities clean and safe while producing quality products for customers. Optimizing your conveyor belt cleaning processes can ensure the highest levels of cleanliness and safety.