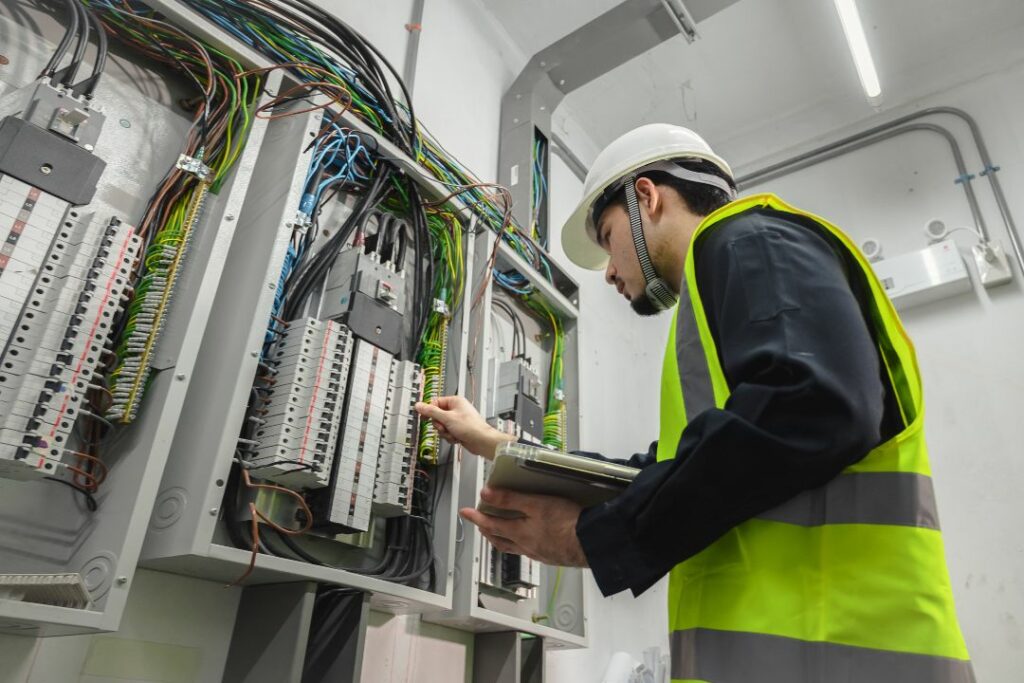 More and more industrial facilities are using automation machinery. It provides many benefits, including increased efficiency and improved operations. But you can't truly benefit from automation if you don't have an industrial control panel. Why is that? Continue reading to explore the advantages of an industrial control panel. 
Improved Worker and Facility Safety
Humans aren't perfect and can make mistakes when handling industrial machinery. Issues typically occur when team members manually clean, operate and maintain the machinery. Industrial control panels (ICPs) can increase worker safety by keeping them away from moving parts and pinch points. There are safety devices, such as two-handed controls, that further reduce employee injury risks.
ICP installers place these devices in centralized, easy-to-access locations. This allows team members to shut down power to equipment quickly during an emergency. A UL-listed control panel ensures certification from the Canadian Electric Code and the National Electric Code. All these factors combine to help facilities decrease workplace injuries and remain compliant.
Decreased Downtime
Equipping your industrial control panel with the right controls allows team members to predict and identify performance problems from faulty components. Control panel indicators make this information easy to access. Alert the maintenance team and operators to perform maintenance on the equipment before it experiences a shutdown. Scheduled maintenance decreases expensive unscheduled downtime while increasing machinery and facility productivity.
Enhanced Equipment Efficiency and Optimization
Industrial control panels allow operators to monitor and adjust variables to ensure equipment and processes run efficiently and optimally. Real-time data will show team members how the machinery and programs are working. If there's an issue, operators can take corrective actions to return equipment to the correct states quickly and ensure ideal conditions.
Better Energy Efficiency
One of the best advantages of industrial control panels is that they provide real-time data for facilities. Users take this information and make changes within the equipment's power system to ensure it's operating efficiently and correctly. This process simplifies the adjustment-making process and allows operators to pinpoint problems. Since there are various uses for industrial control panels, your facility's HVAC system, factory automation equipment and access control systems will be more energy efficient.
Industrial control panels offer organized and centralized processes to corral control and electrical components for equipment. Who would guess one metal box would offer so many advantages? Contact a local ICP installer to see how they can help your facility take advantage of these incredible benefits.