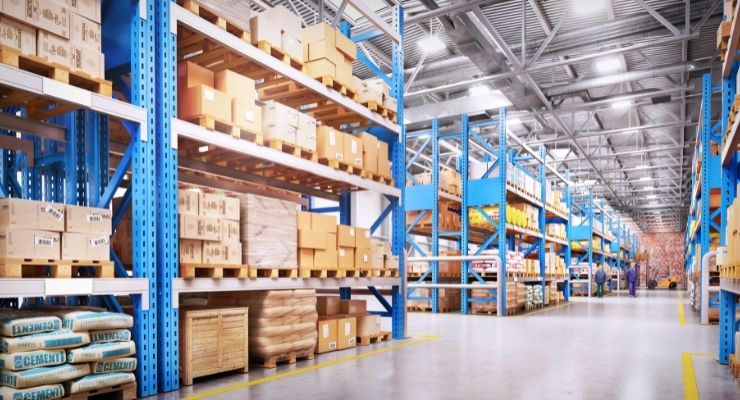 Warehouses can be costly establishments, so the people running them are constantly looking for ways to cut unnecessary expenses from their budget without sacrificing quality or efficiency. 
Luckily, we've compiled our top five tips for saving money in your warehouse so you can have a solid basis for how to cut costs in your warehouse.
Invest in State-of-the-Art Equipment
While investing in brand-new machinery may not be the most obvious path to savings, it's one of the surefire ways to make your warehouse more cost-efficient. Because older machinery usually comes with more maintenance and inherent risks, it can end up costing you a small fortune just for the upkeep. However, investing in top-of-the-line machinery like laser-guided vehicles can reduce the need for maintenance and even save precious storage space in your warehouse.
Make Regular Maintenance a Priority
Of course, even with the best equipment, regular maintenance of your machinery should still be a top priority. Because heavy machinery is only as budget-friendly as its ability to perform optimally, it's crucial to have periodic inspections and repairs done. Doing this helps significantly circumvent extensive, costly repairs or even the need for a complete replacement down the line.
Use Your Storage Space Wisely
One of our five tips for saving money in your warehouse that's a little less obvious is using your storage spaces wisely. When essential items cannot be accessed or prepared promptly, it results in confusion, delays, and extra expenses down the line. So, ensuring that you're using each inch of storage space in your warehouse with clarity and efficiency in mind can help you cut unnecessary costs.
Assess Your Lighting
Believe it or not, the lighting in your warehouse can also have a big impact on your monthly expenses. Of course, these expenses mostly derive from your energy and power usage. So, the savings you can garner from this method are dependent on your willingness to switch out your light fixtures for more energy-efficient ones.
You can also go ahead and purchase some LED bulbs, as these cut your monthly usage while providing more coverage.
Keep Your Crew Informed
Once you decide how you'll cut costs, you must communicate the game plan to your workers. Notifying your crew of any changes will give them a clear picture of how their work environment might change. It will also help them understand what they can do directly to help you achieve the level of cost-efficiency you're after. So, it's wise to keep your crew educated, informed, and, of course, adequately trained on all new policies, procedures, and equipment. Doing this will give your workers the proper resources to help you carry out your plan.
It can seem like a real feat to cut back on expenses in your warehouse. Luckily, there are some surprisingly simple methods of making your warehouse more cost-efficient, and we hope these tips have helped you figure out how you'll make your warehouse a little more budget friendly.