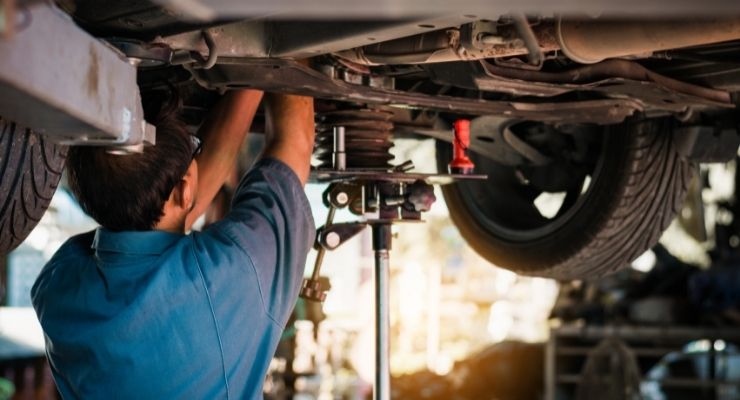 You can do numerous things to protect your car from weather, wear and even fading and minor scratches. But if you're specifically looking to add more protective qualities to your ride, consider these three modifications that will protect your vehicle before deciding on which features are best.
Front Grill Guard
Essentially, a front grill guard is a metal structure that wraps around the front bumper of your vehicle. Grill guards protect the body of your car from low-speed impacts or objects that might cause serious damage. For instance, if you happen to hit a large animal like a deer or wolf, a grill guard can ensure that this type of collision doesn't cause irreparable damage to the front end of your car. Additionally, front grill guards can also slow the momentum of large objects, tamping their impact and keeping them from flying into your windshield.
Ceramic Coating
Ceramic coatings have various benefits, the most important being that they protect your paint job and beautify your ride. These coatings are applied evenly over the entire body of a car, and they come with a grocery list of protective qualities, including:
UV protection
Erosion resistance
Temperature regulation
Water repulsion
Ceramic coatings are an excellent way to protect the body of your car from things like inclement weather and wear. They also come with the added benefit of adding depth to your paint, keeping the color vibrant for longer and providing a deep gloss that lasts for years when properly maintained.
Improved Suspension
Another one of the three modifications that will protect your car is an improved suspension system. Driving on bumpy roads can often lead to severe wear on your vehicle. Because the suspension is responsible for keeping your ride smooth and controlling stability, upgrading it can protect your car from unnecessary damages by lowering the amount of force your vehicle takes on every time it hits a bump or rough terrain.
While there are many things you can do to make your car a little safer, certain features are more effective than others. We hope you'll consider this quick guide on some of the best modifications for vehicle protection when you're deciding which mods are best for you.