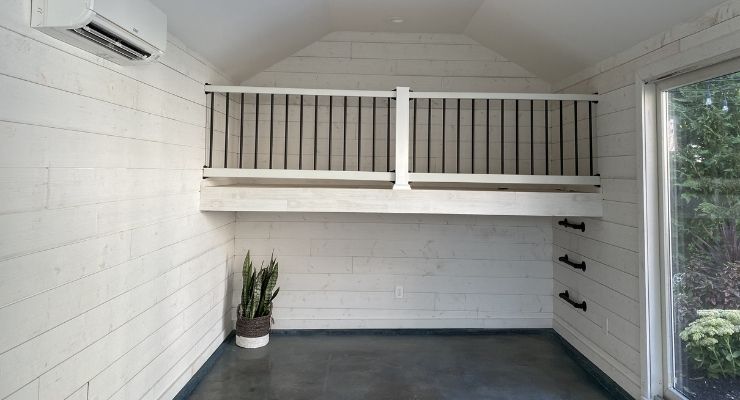 Everyone dreams of having extra space to live in at some point in their lives, but especially as homeowners. The problem comes when you don't have the room on your property or your house to make that happen.
Then, you start to get creative and think of ways you can re-envision your own spaces to better utilize them, so you begin the remodeling process. One space that is the most underutilized is the garage, but why convert your garage into an extra living space if it already serves a purpose?
You Gain More Living Space Inside
One of the most important aspects of renovating your garage is that you can make it whatever you want. You can make your newly renovated space into an extra bedroom, bathroom, or an extension to your living room. The possibilities are endless, and what's best is that you can get as creative with it as you want.
You Will Increase the Value of Your Home
By adding another sizable room to your home, you will have increased the value of your house significantly. Any renovation is worth doing because it always makes an addition to what was already there to begin with, which increases the home's overall value.
You'll Save Yourself From Hardship
Things couldn't be easier with a garage renovation because all the hard work has already been done for you. The structure is built, and all you have to do now is a little rearranging, floorwork, and insulation, and you will have a newly refurbished room to add to your home. You could even leave the garage door operational to give the room extra flair and availability to enter and exit that way.
You Don't Lose Any Yard Space
Because you chose to build inwardly, you're taking advantage of the assets that you already have within your home. This is great because you didn't have to lose any square footage in your front or backyard, which keeps the value of your home untouched. Ultimately, you will be competing with the value that you had prior to the renovation, only now you no longer have a garage.
Home renovation can get tricky and expensive without the right plans and preparation. Doing it from a surviving structure like a garage gives the homeowner a leg up on the process, as they don't have to contribute too much of their time and effort. Because it's such an easy transition, it's understandable why you should convert your garage into an extra living space if you're looking to make a great addition to your home.