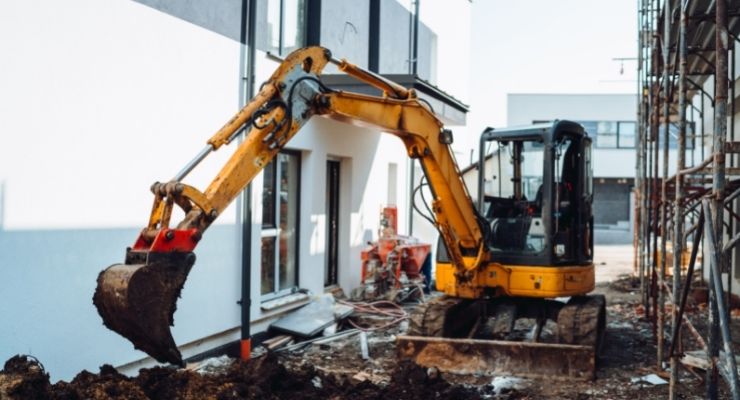 Since the late 1950s, the compact excavator has offered solutions to those needing the functionality of an excavator in smaller spaces. From landscaping to construction to material handling, this machinery is something of a Swiss army knife among heavy equipment.
But even the most useful equipment can be rendered ineffective with poor use. Our tips for getting the most out of your mini excavator will help prevent this.
Perform Regular Maintenance
Performing regular maintenance may seem simple, but it is the cornerstone of increasing your equipment's longevity, allowing you to get the most out of your mini excavator. It's a good idea to develop a preventative maintenance plan, such as:
Monitoring fluid levels, such as engine oil, coolant, hydraulic fuel, etc.
Lubricating gears and pins
Cleaning accumulated mud and dirt out of tracks and undercarriage
Replacing brake pads according to manufacturer recommendations
Ensuring batteries are charged for electric excavators
Noting and repairing cracks in rubber seals
Simply doing daily inspections will help you identify small errors before they become bigger. For instance, checking for clogged case drains in your final drive will help prevent more serious damage.
Keep Records
A maintenance plan should include regular record keeping. Records help with the timing of different maintenance tasks and they help you keep track of recurring issues with your equipment. If you notice issues with a part that has just been maintained, it's likely there is a larger issue you can take care of right away.
Know Your Lift Capacity
The ability to lift large obstacles or parts is one of the key benefits of having an excavator. However, lifting can become damaging and dangerous when you do not understand what makes up your machine's lift capacity. Two factors make up your machine's lift capacity:
Hydraulic capacity: the amount of available hydraulic power
Tipping capacity: the amount of weight a mini excavator can hold before it tips over
This second factor is especially important to understand because so many things impact it, including how far away the object is and how high it is being lifted. Fortunately, most excavator manuals include information on an individual machine's lift capacity.