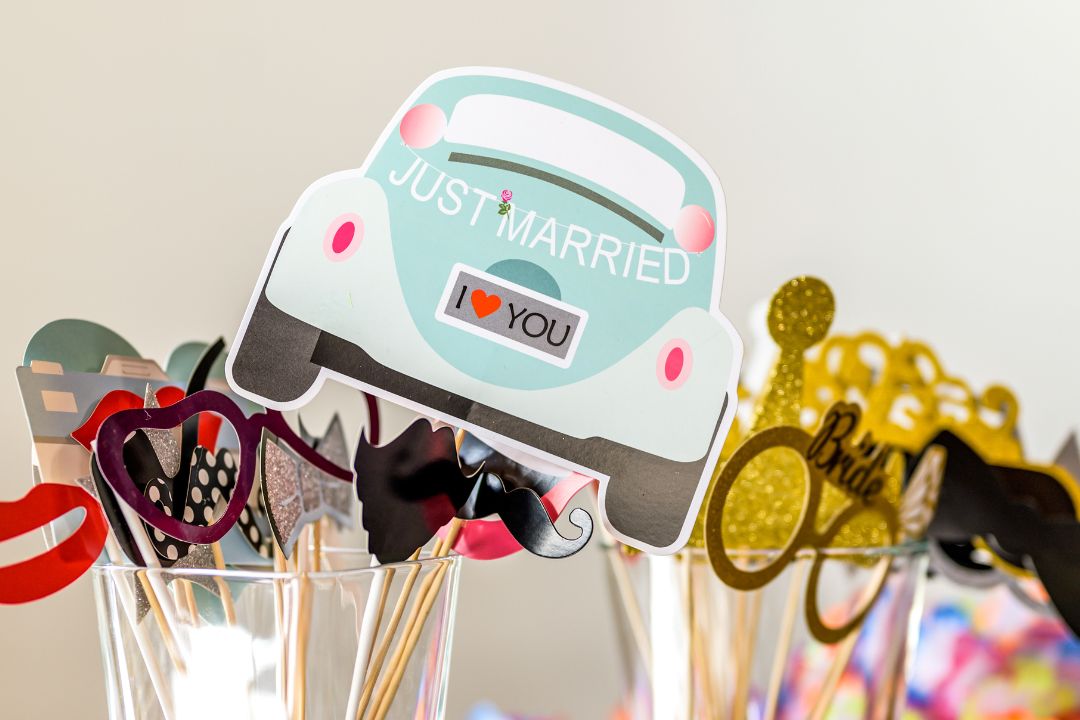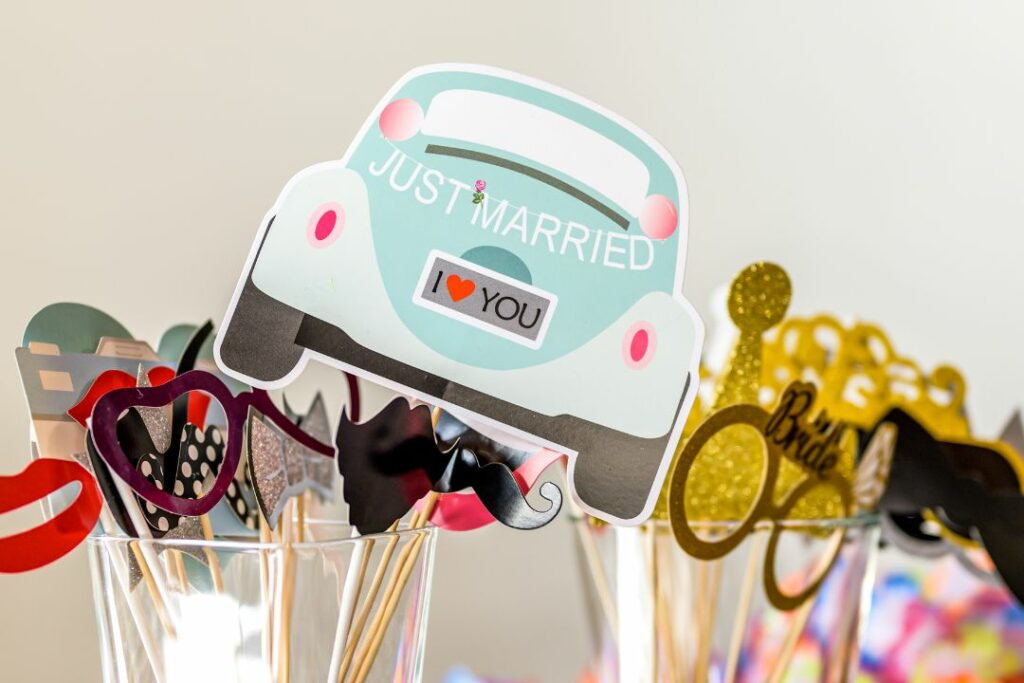 Photo booths have become a popular interactive component of wedding receptions. Add a fun element that every guest can enjoy with these simple tips for setting up a wedding photo booth.
Choose the Right Location
One of the benefits of setting up a photo booth at your event is that it engages guests. One key to ensuring that people use your photo booth is to set it up in the right location. Place the booth in a visible area that isn't in the way of other activities.
Select a Backdrop
Use a unique backdrop that fits your wedding's vibes. One way to quickly cover a large area is to set up a pipe and drape display with fabric matching your wedding colors. Then, you can add details such as plants, signs, lights, and paper decorations to fill out the look.
Provide Props
The next simple tip for setting up a wedding photo booth is to provide props. You can make your own props or buy them. Props like real or paper cut-outs of glasses, hats, signs, mustaches, and bowties encourage people to be silly and have fun. Keep them organized on the table in a basket or tray.
Prepare the Camera and Lights
A polaroid camera makes it convenient for guests to snap photos and receive physical prints instantly, but the film is costly. Consider mounting a camera on a tripod and letting guests use a remote control to take the photos. To ensure all the photos are well-lit, install an LED ring light in the booth.
Provide Instructions
Use a decorative sign to instruct guests on how to use the photo booth. Let guests know how they can share their photos on social media with your chosen wedding hashtag. The hashtag will help you organize and showcase photos of your friends and family enjoying your special day.