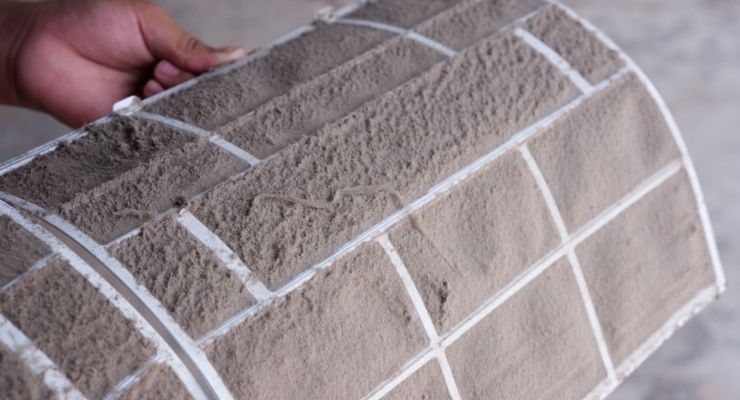 Owning a home can be expensive—and that doesn't include the mortgage. With so many moving parts ready to break, the costs of home maintenance can really add up. Fortunately, you can use some strategies, tips, and tricks to keep your repair expenses down each year. Here are some of the best ways to save on home maintenance costs so that you can allocate that furnace budget someplace cooler.
Use washable furnace filters
You should replace the standard disposable furnace filter every 30 to 90 days. These costs can really add up over time. Thankfully, washable furnace filters can save you from having to buy new disposable filters month after month, year after year. With a larger upfront investment and just a little time spent handwashing the filter, you can make a big dent in your home repair budget for years to come. Take note: washable filters aren't suitable for every household. If you have in your household someone with bad allergies or pets whose fur goes flying, the lower efficiency of a washable filter may not be the best fit. Learn more about HVAC filtration and determine whether this option is right for you.
Perform annual checkups
Spending a little can save a lot. By having experts perform annual checkups on your HVAC system, you can preempt costly failures and breakdowns with small fixes that halt developing problems. For some maintenance checks around the house, such as your for the plumbing, sump pump, and gutters, you can do most of the work yourself without even having to call a technician. Don't let years go by without performing some of these important tasks.
Use a refrigerator brush
One of the worst feelings you can have in your kitchen is to open the refrigerator door and find that there's no cool air circulating and that your food has spoiled overnight. This could mean a big trip to the grocery store, if not a trip to buy a new fridge altogether. You can protect against food spoilage and big-ticket appliance purchases by simply cleaning the coils beneath your fridge two or three times each year. These coils are key to the refrigeration process, but the dust they attract can insulate the coils and prevent them from doing their job. A special refrigerator coil brush is designed to go under the unit and scrape out this pesky dust—all for about $15.
Watch videos
Home ownership, especially if you're a new homeowner, can feel so daunting as you learn to navigate the complex machine that is your house. But with the right videos and a desire to tackle the tasks, you can become quite talented in the field of home repair yourself. One of the best ways to save on home maintenance costs is simply to watch and learn. To be sure, you should absolutely leave some tasks to the professionals. But for everything else, you can educate yourself online with free instructional videos that obviate the need to hire specialists.