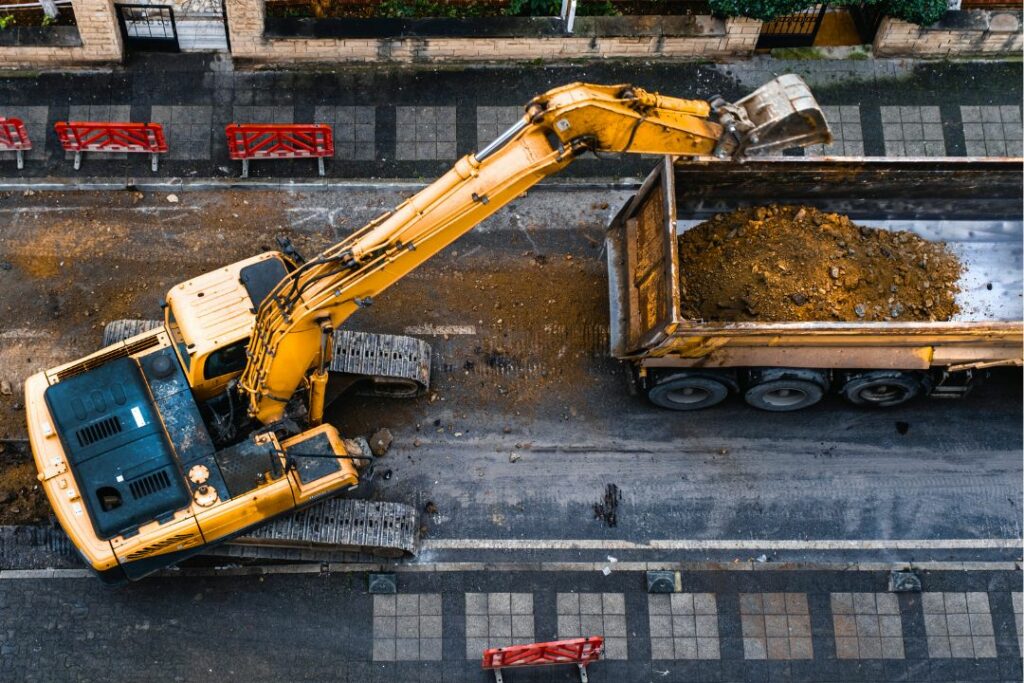 Industrial worksites require durable equipment capable of handling large loads and complex tasks. While you can complete some jobs by hand, it's nice to have some additional help.
Knowing what equipment does and how to care for it will ensure the job is completed on time. Here's the essential heavy equipment you need for your worksite.
Dump Truck
Industrial crews often need to move large amounts of material on and off the worksite. Equipment, rocks and debris must be dealt with properly so they don't clutter the limited space workers have available. In most cases, a dump truck is the best equipment for the job.
With a large movable bed and enough carrying capacity to handle heavy weight, dump trucks are handy for various tasks. Picking up, storing and moving materials is much easier with one of these vehicles on-site. They can quickly reverse and make turns, giving you a highly maneuverable and flexible solution for your next job.
Bulldozer
A bulldozer may be your best option if you need to move earth efficiently. Bulldozers utilize tracks instead of traditional wheels to improve their stability on rough terrain. They can push large volumes of dirt, soil and other loose materials with little effort.
Bulldozers are no gimmick. Most machines can push up to 100,000 lb., while the strongest can push up to 150,000 lb. without breaking down. However, it's still important to do routine maintenance. Learning to troubleshoot common bulldozer problems will ensure you get the most out of your investment.
Excavator
Worksites that require large amounts of digging often employ excavators to make the job easier. These types of heavy equipment are designed with a long arm and bucket attached to the cab so they can reach greater distances without needing to relocate.
While mainly used for excavating dirt, they can also help lift and carry heavy equipment and debris. Excavators are often used in demolition and forestry, where their increased reach can be taken advantage of. You can equip them with different buckets depending on the required task. Cleaning, grading and digging are used most often.
Get More Done With the Right Tools for the Job
No matter what type of job you're doing, having the right tools will make things go more smoothly. Dump trucks, bulldozers and excavators offer huge benefits when used correctly.
With the essential heavy equipment you need for your worksite on hand, you can avoid delays and increase productivity.