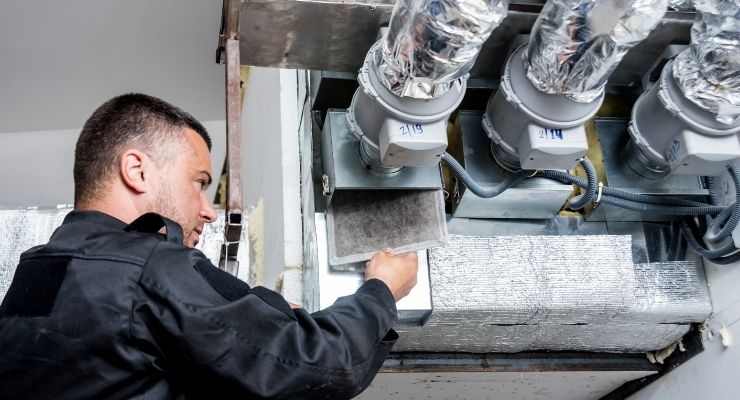 It's important to perform regular maintenance on your commercial HVAC system to avoid clogs, cracks, and leaks. The most common problems you may find in HVAC system are often caused by poor maintenance.
If you're starting to notice issues with your system, run an inspection and watch out for telltale signs that you need to make repairs. Keep reading to understand how to identity problems with your HVAC system.
Dirt and Dust Buildup
You must replace the filters of your HVAC system often to keep it working properly. Your unit will have to work harder to circulate air if it's clogged. Clogged HVACs could also overheat and shut down. Furthermore, your coils could get dirty and reduce the efficiency of your system. Coils are more likely to get dirty if you neglect to replace your filters. Trained service technicians should clean any filthy coils.
Water Leaks
Though HVAC systems tend to form condensation, too much water could be a sign of a leak. If your HVAC has a leak, it could point to a crack or a clog. Your HVAC system is designed to control the humidity in your building to prevent moisture problems. You should fix a leak right away so that your building doesn't suffer water damage problems such as mold.
Strange Noises
You may hear whining or squealing from the ducts of your HVAC, which could mean that the motor is failing and that you need to replace it. Dirty burners or airflow issues could also cause strange noises in your HVAC, which could alert you to problems you need to fix. In commercial operations, plant managers use airflow meters to send flow rates to measurement stations in hopes of discovering such problems before they cause noises.
Ignition Trouble
Like cars, HVAC systems also have ignitions, and they can have many problems for which there can be many different causes. Diagnosing and repairing ignition problems requires a trained technician. Possible causes of ignition trouble include:
Flame sensors
Burners
Low gas
Worn parts
Other common problems you may find in HVAC systems include issues with your thermostat and burners that won't comply. Many issues require a technician to help you diagnose and repair the problem.
Neglecting your HVAC can lead to much larger issues in the future. You should inspect it often to ensure the safety of your staff and your building.