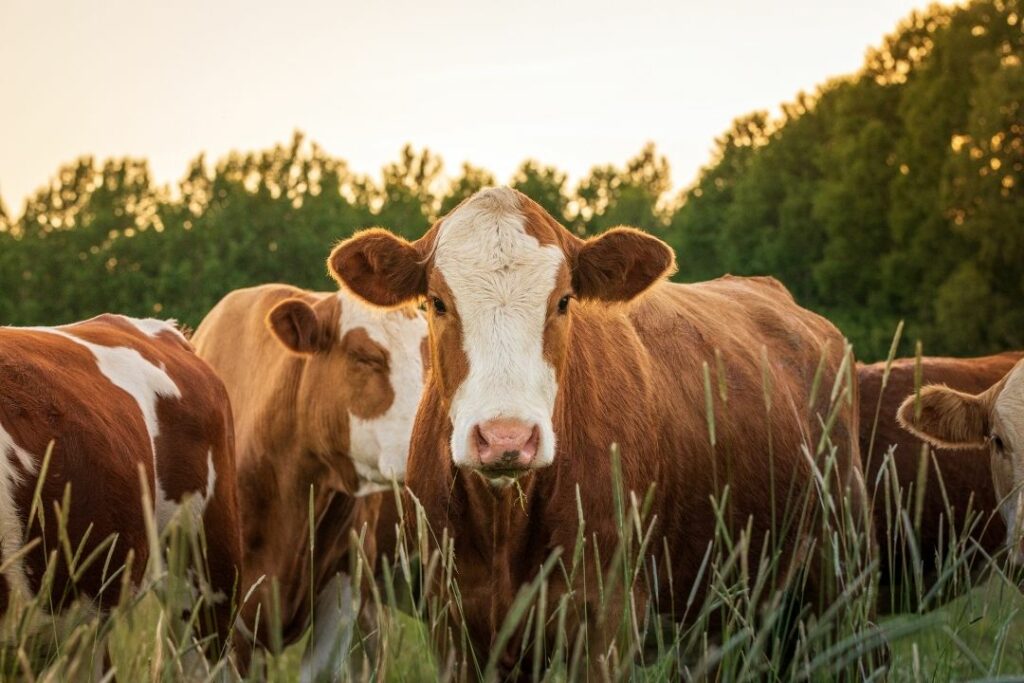 Cattle. They're creatures that can both be mellow and dangerous. And common cattle fencing issues such as holes caused from weather, decrepit wood, or not inserting posts far enough can cause a substantial problem for your cattle.
Somehow, they always seem to find the way out of their fencing if there is a chance. If you have ever experienced this, then you understand how much of a pain and safety hazard it is to have your herd roaming out and about.
And if you haven't experienced this but are interested in owning a few animals or quite a bit more, prepare yourself ahead of time for the inevitable moment where you'll have to use techniques to safely round up escaped cattle. 
Work Slow and Steady
When it comes to retrieving your cattle, remember that slow and steady wins the race. Mooo-ving slowly will prevent the animals from getting spooked or rowdy. Fun fact: Cattle have 360-degree panoramic eyesight and incredible hearing. Because of this, it's essential that you remain calm, patient, and quiet throughout the process of getting them back.
Make sure there are no small children on the premises and that physical touch is kept to a minimum—this can overwhelm them easily. Keep these specific tips in mind:
Ensure the animals can see you so that they don't feel confused
Remember that the cattle will naturally want to go around you and not to you
Cattle like to stay with the herd, so it's difficult to separate them
Too many motions and orders overwhelm the animal; they can do only one thing at a time
Keep Cattle Together
As forewarned earlier, be careful not to poke or prod the animals. Stay patient, move slowly, and touch them gently. It's crucial that gentle touches are employed rather than shoving or pushing.
If possible, have an individual on each side of the herd. This will enclose them and prevent them from wandering off in different directions. Stay mindful of any mamas and calves in the group. If they feel threatened by your proximity or direction, take some steps back and reevaluate your plan.
Use Trailer Transport
Another technique for rounding up escaped cattle includes transporting them back home. If the cattle have traveled far enough, you'll have to get a trailer involved. You'll want to make sure you and the animals are as safe as possible. Ensure there are no hazards on the trailer, including loose boards or nails that could poke and prod.
Also make sure weight is evenly distributed on the trailer and drive as slow as possible. If you shake your cattle up too much before you arrive to the destination, they could become unsafe when letting out of the trailer.