Repulican Nominee Candidates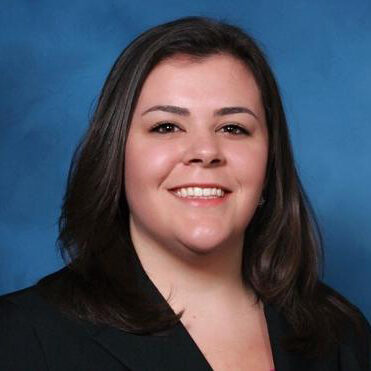 Ann Kaufman
Kaufman is a native of Lycoming County and a graduate of St. John Neumann Regional Academy in Williamsport, Misericordia University and the University of Pittsburgh, has experience working with Congressman Fred Keller and former Congressman Tom Marino. She currently serves as Keller's District Director and previously worked as a District Representative for Marino.
She is an active member and volunteer at Our Lady of Lourdes Catholic Church in Montoursville; gives her time as a volunteer with the American Red Cross and 4-H, an organization she participated in for a decade. Kaufman is also a member of the National Rifle Association and the Fraternal Order of Eagles 970 in Williamsport.
Kaufman currently serves as the Vice Chair of the Lycoming County Republican Committee and on the Williamsport/Lycoming County Council of Republican Women. She is also the former Treasurer of the Pennsylvania Young Republicans.
Running Platform:

Promoting job and economic growth to provide greater opportunity for working people

Ensuring election integrity to protect our democracy

Improving Pennsylvania's education system to best prepare children for success

Ensuring fiscal discipline in government to protect people's tax dollars

Supporting law enforcement to promote public safety

Preserving the pro-life, pro-2nd Amendment, pro-Constitutional values shared by our community.
Jamie Flick
(PRIMARY NOMINEE)
Flick grew up in the Nippenose Valley. After graduating from the Pennsylvania College of Technology (formerly Williamsport Area Community College) with a degree in Software Engineering, Jamie started his career as a systems analyst and software developer for GTE Sylvania. In the mid 80's, Jamie launched his own company, Susquehanna Software, Incorporated which ranks as the # 1 selling Human Services software in the state of Pennsylvania. While in the intense early years of growing his business, which currently provides software services in 60 of the 67 counties in the Commonwealth, Jamie also served as an adjunct professor of Computer Science and Data Analytics at Penn College. 
In addition to raising his 4 biological children, Jamie has also been a mentor to two teens from inner-city Brooklyn over the last decade. For the past two years, he has been the custodial guardian to each of these teens.
Running Platform: 
Lowering taxes

Creating better jobs

Education reform

Campaign finance reform

Transparency

Putting an end to the corruption that has existed in Harrisburg for far too long.
Democratic Nominee Candidates
There are Democrat candidates on the ballot